Storebrand SICAV - Storebrand Global ESG Plus Lux B EUR Acc
- a sub-fund of Storebrand SICAV
YEAR TO DATE
20.84
%
23.09.2021
ANNUAL RETURN
-
Average last 5 years
Investment Objective
Storebrand Global ESG Plus Lux is a fossil-free global equity fund which aims to provide long-term capital growth through a model-based portfolio of developed market equities. The fund is managed systematically and seeks to reproduce the risk and return profile of the MSCI World Index whilst excluding companies within fossil fuel related industries and with additional ESG criteria and sustainability focus. Enhanced ESG is achieved by investing in companies with a high Storebrand sustainability rating, aligned to the UN's sustainability goals, and avoiding those with a low rating. The fund targets companies with a low carbon footprint and also invests up to 10% of assets in those related to clean energy, energy efficiency, recycling and low-carbon transport.
ISIN

:

LU1932670927
Established

:

04.12.2019
NAV

:

EUR

135.52

(

23.09.2021

)
AUM

:

GBP

101807847.80

(

21.09.2021

)
Management fee

:

0.3

%
Ongoing charge

:

0.55

%
Benchmark

:

MSCI World NR
Sustainability Criteria
Follows the Storebrand standard
Follows NBIM's exclusion list
Excludes gambling
Excludes alcohol
Excludes weapons
Excludes pornography
Solution company exposure
Fossil-free
Optimized for high sustainability scores
Optimized for low carbon intensity
Excludes government bonds in violation of international norms
Meets criteria for green bonds
Sustainability Score
Storebrand's sustainability score measures both risk and opportunities related to sustainability. The score ranges from 1–10, where 10 is the most sustainable, and is based on an assessment of the holdings in the fund.
Carbon footprint
A carbon footprint means that a portfolio has low exposure to carbon-intensive companies. It measures the portfolio companies' carbon dioxide emissions (or equivalent) in relation to sales revenues. Providing this visibility is part of Storebrand's obligations to Montréal Carbon Pledge and Portfolio Decarbonization Coalition (PDC).
Portfolio Manager
We deliver a comprehensive selection of mutual funds within the categories of actively managed funds, factor funds and index-linked funds. Our managers have long and good experience, and work in teams to utilize the expertise across the areas.
---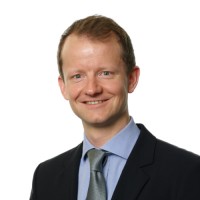 Henrik
Wold Nilsen
Portfolio Manager
MANAGED THE FUND SINCE 22.02.2019
Fund Performance
Last updated: 21.09.2021
*Average annual return
UNITEDHEALTH GRP.

:

0.75

%
UNITEDHEALTH GRP.

:

0.75

%

PROCTER & GAMBLE CO/THE

:

0.71

%

THERMO FISHER SCIENTIFIC

:

0.43

%

INTL. BUSINESS MACHINES

:

0.36

%

AMERICAN WATER WORKS

:

0.35

%

BRISTOL-MYERS SQUIBB

:

0.34

%

GOLDMAN SACHS GRP.

:

0.32

%

ADVANCED MICRO DEVICES

:

0.3

%

TEXAS INSTRUMENTS

:

0.28

%

CENTRAL JAPAN RAILWAY

:

0.28

%

TORONTO-DOMINION BANK/THE

:

0.25

%

ILLINOIS TOOL WORKS

:

0.24

%

EAST JAPAN RAILWAY

:

0.23

%

ROYAL BANK OF CANADA

:

0.23

%

WASTE CONNECTIONS

:

0.22

%

WHEATON PRECIOUS METALS

:

0.22

%

KURITA WATER INDS.

:

0.22

%

WATTS WATER TECHS.

:

0.21

%

DARLING INGREDIENTS

:

0.2

%

AUTOMATIC DATA PROCESSING

:

0.2

%

RECKITT BENCKISER GRP.

:

0.2

%

COLGATE-PALMOLIVE

:

0.19

%

VESTAS WIND SYSTEMS A

:

0.19

%

WALGREENS BOOTS ALLIANCE

:

0.19

%

TRUIST FINANCIAL CORP

:

0.18

%

BROOKFIELD RENEWABLE CORP

:

0.18

%

LULULEMON ATHLETICA

:

0.18

%

CIE FINANCIERE RICHEMON-R

:

0.18

%

JAMES HARDIE INDUSTRIES-C

:

0.17

%

METTLER-TOLEDO INTL.

:

0.17

%

AVALONBAY COMMUNITIES

:

0.17

%

HEWLETT PACKARD ENT.

:

0.17

%

ALEXANDRIA REAL ESTATE EQ

:

0.17

%

HANNON ARMSTRONG SUSTBL.

:

0.17

%

AMERICAN INTL. GRP.

:

0.16

%

PNC FINL. SERVS. GRP.

:

0.16

%

INDUSTRIA DE DISENO TEXTI

:

0.15

%

MARSH & MCLENNAN COS

:

0.15

%

EDWARDS LIFESCIENCES

:

0.15

%

ASSICURAZIONI GENERALI

:

0.15

%

BOSTON SCIENTIFIC

:

0.15

%

WEST JAPAN RAILWAY

:

0.15

%

INTL. FLAVORS & FRAGRANCE

:

0.14

%

HEALTHPEAK PROPS.

:

0.14

%

ERICSSON LM-B SHS

:

0.14

%

HENKEL VORZUG PRF

:

0.14

%

INTUITIVE SURGICAL INC

:

0.14

%

SMURFIT KAPPA GRP.

:

0.14

%

INNERGEX RENEWABLE ENERGY

:

0.13

%

UNIBAIL-RODAMCO-WESTFIELD

:

0.13

%

KONINKLIJKE AHOLD DELHAIZ

:

0.13

%

BANK OF NOVA SCOTIA/THE

:

0.13

%

INTERCONTINENTAL EXCHANGE

:

0.12

%

SEAGATE TECHNOLOGY HOLDIN

:

0.12

%

ROCKWELL AUTOMATION

:

0.12

%

SINGAPORE TELECOMS.

:

0.12

%

ZOOM VIDEO COMMS.

:

0.12

%

AMERISOURCEBERGEN

:

0.11

%

COCA-COLA EUROPACIFIC PAR

:

0.11

%

HONG KONG EXCHANGES & CLE

:

0.11

%

COMMONWEALTH BANK OF AUST

:

0.11

%

BROOKFIELD RENEWABLE PART

:

0.11

%

FIDELITY NATL. INFO. SERV

:

0.1

%

MITSUBISHI UFJ FINL. GRP.

:

0.1

%

ANNALY CAP. MGT. IN

:

0.1

%

SENSATA TECHS. HLDG.

:

0.1

%

EVOQUA WATER TECHS.

:

0.09

%

JONES LANG LASALLE

:

0.09

%

NIBE INDUSTRIER AB

:

0.09

%

CALIFORNIA WATER SERV. GR

:

0.09

%

SCHNITZER STEEL INDS.

:

0.09

%

NATL. AUSTRALIA BANK

:

0.09

%

FORTUNE BRANDS HOME & SEC

:

0.08

%

GENERAC HOLDINGS INC

:

0.08

%

DAI NIPPON PRINTING

:

0.08

%

FORTESCUE METALS GRP.

:

0.08

%

ADVANCED DRAINAGE SYS.

:

0.08

%

ACTIVISION BLIZZARD

:

0.08

%

BALLARD POWER SYS.

:

0.08

%

UTD. PARCEL SERV.

:

0.08

%

AUSTRALIA & NEW ZEALAND B

:

0.08

%

DAIICHI SANKYO CO LTD

:

0.08

%

LIVE NATION ENTMNT.

:

0.08

%

MARVELL TECHNOLOGY INC

:

0.07

%

CORP ACCIONA ENERGEUR1

:

0.07

%

VORNADO REALTY TST.

:

0.07

%

BANK OF NEW YORK MELLON

:

0.07

%

SUNNOVA ENERGY INTL.

:

0.07

%

CROWN CASTLE INTL.

:

0.07

%

CANADIAN IMPERIAL BANK OF

:

0.07

%

COGNIZANT TECH. SOLS.

:

0.07

%

JOHNSON CONTROLS INTL.

:

0.07

%

RITCHIE BROS AUCTIONEERS

:

0.07

%

ABN AMRO BANK N.V.

:

0.06

%

WILLIS TOWERS WATSON

:

0.06

%

MUENCHENER RUECKVERSICHER

:

0.05

%

BAUSCH HEALTH COS

:

0.05

%

DISCOVER FINL. SERVS.

:

0.05

%

TOKIO MARINE HLDGS.

:

0.05

%

MUELLER WATER PRODS.

:

0.05

%

ODAKYU ELEC. RAILWAY

:

0.05

%

AGNICO EAGLE MINES

:

0.05

%

LLOYDS BANKING GRP.

:

0.05

%

PELOTON INTERACTIVE

:

0.05

%

GREENCOAT UK WIND PLC/FUN

:

0.04

%

CH ROBINSON WORLDWIDE INC

:

0.04

%

NOMURA RESEARCH INSTITUTE

:

0.04

%

BELIMO HOLDING AG

:

0.04

%

CROWDSTRIKE HLDGS.

:

0.04

%

PALO ALTO NETWORKS

:

0.04

%

CONCORD NEW ENERGY GRP.

:

0.04

%

SHOALS TECHNOLOGIES GROUP

:

0.04

%

HARTFORD FINL. SERVS. GRP

:

0.04

%

YOKOGAWA ELECTRIC

:

0.04

%

ZIMMER BIOMET HOLDINGS IN

:

0.04

%

JAPAN POST HLDGS.

:

0.04

%

AKER CARBON CAPTURE

:

0.04

%
Show all
Last updated: 31.08.2021
TECHNOLOGY

22.52

%

FINANCIAL_SERVICES

14.06

%

INDUSTRIALS

13.54

%

HEALTHCARE

12.33

%

CONSUMER_CYCLICAL

10.67

%

COMMUNICATION_SERVICES

9.97

%
CONSUMER_DEFENSIVE

7.54

%

REAL_ESTATE

3.78

%

UTILITIES

3.03

%

BASIC_MATERIALS

2.57

%
Asset Allocation
Last updated: 31.08.2021

Storebrand Funds Deutschland
SKAGEN AS – Zweigniederlassung Frankfurt
Barckhausstrasse 1
60325 Frankfurt
Germany

© Storebrand Asset Management